I'm getting a late start this morning, my day off. I spent the night in Charlotte at the home of two friends. As soon as I arrived, I noticed a few things.
There are more blue flower on the Mountain Bluet, wintersown in 2008.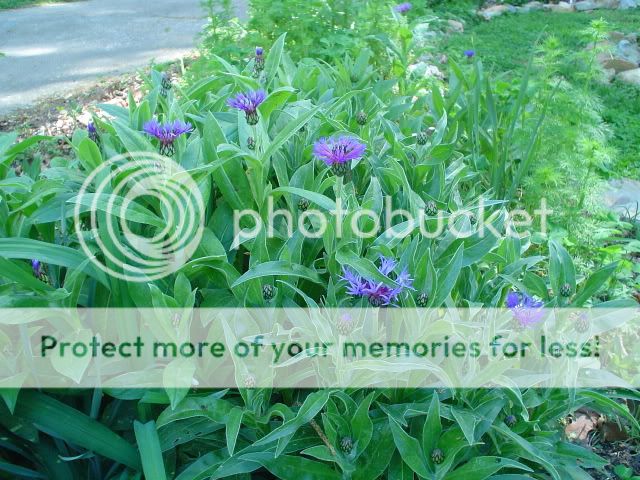 The purple azalea I remember in the backyard next to the a/c unit isn't quite as purple as I recall.
The two year old tea olives are getting big.
Snowball viburnum is about to bloom.
A one year old cutting from Sharon's gardenia bush is growing again. Sharon passed away this past winter from cancer. Her husband still walks her little dog down the street. He says she loved to walk past my house last summer before the disease forced her to stay inside.
I finally have ladybugs. I also have lots of aphids.
And Brown Avenue is gone. At least for a few months.
I'm going to spend a few hours planting some containers out. I'm thinking of mowing the grass again, but it could wait a few more days. I need to transplant my tomato seedlings into individual cups. Their growth stunt may be caused by the nutrient starved seed starting medium. I don't want to lose this second batch. I have very few seeds left. I might even spend a few minutes getting reacquainted with the hammock. It's sunny and 64 degrees. The high today should reach the mid 70s, back to normal.
In other news, Dixie Carter passed away at age 70 last night. The lights have gone out in Georgia.