Every morning, I wake up, throw on a t-shirt and some shorts and take a walk through the yard. With the rain we've been getting things happen overnight quite frequently. Sometimes, even good things.
These are the pictures I took this morning.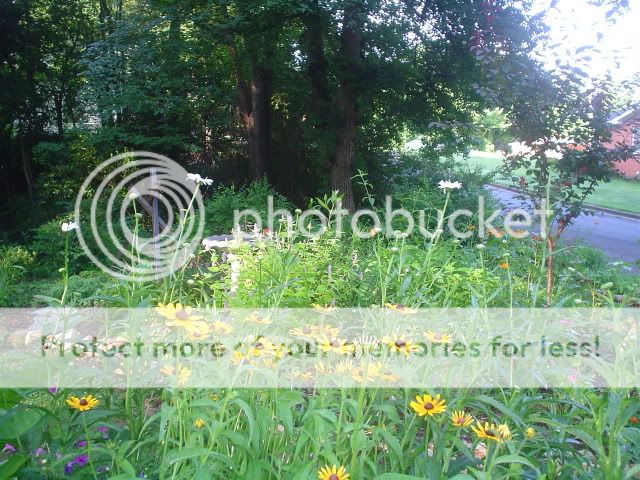 That double yellow datura...is a triple. :) Yes, it was grown from seed. Wintersown. I cut the bloom and brought it in last night.
EG...Saturday's post will be an update on the potager. Lots of pics of new squash, tomatoes, and beans. There might even be some okra in there.