It's that time of year. I love stargazers. The colors and the fragrance are everything I enjoy about flowers. A bouquet will be brought inside tomorrow to scent the house.
Luna Red is really putting on a show.
From either side, the huge blooms are spectacular this year.
Zinnias. Finally something other than pink.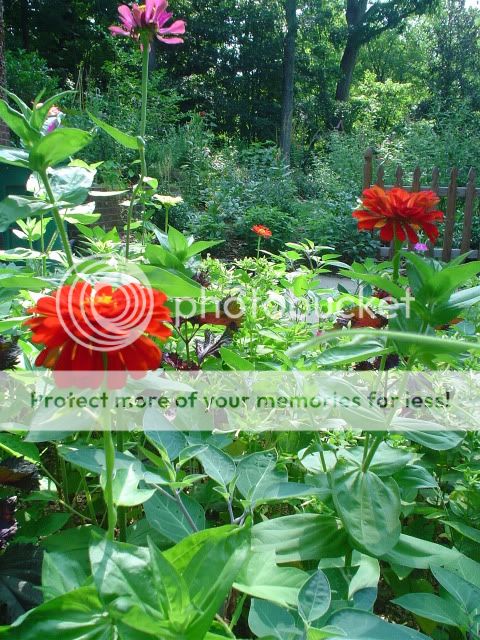 Last night, Carla stopped by and we talked. We went to pay a visit to a guy that has admired my yard. I asked her to see if he would share a few blue agave pups from his huge specimen in the front yard. I dug two and potted them just before dark. I plan to move the snowball bush near the succulent bed and install one of these in its place. His survived the winter just fine, even as temperatures dipped to 11 degrees and stayed below freezing for 2 weeks.
Oh, what I wouldn't give for just a little of that cold now. It's 82 degrees. The high today will again reach the mid to upper 90s. A 30% chance of storms this evening repeats for the next 4 days.