I thought I would get a start on that tree that fell in my wild area last weekend. I'm gonna need some help, obviously. After an hour of limbing and cutting "small" pieces of the trunk into nowhere near manageable logs, it is apparent that this job is a little too big for me and my tiny Poulan chainsaw.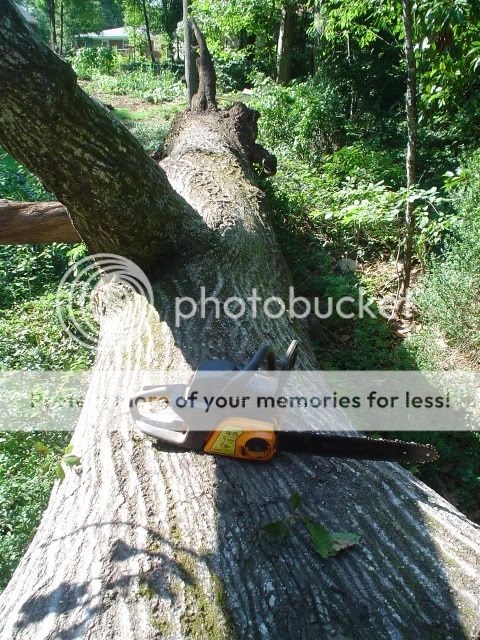 I did get a rather large limb chopped up. There are about 20 more to go.
At least 10' off the ground, my size 13s are dwarfed.
Is this the face of sanity?
It's time to call my dad.